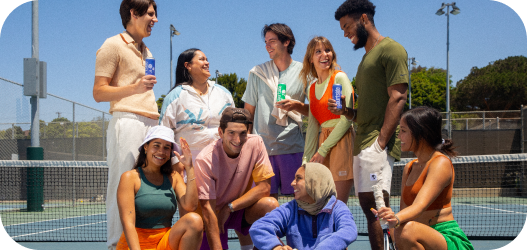 MADE FOR ANY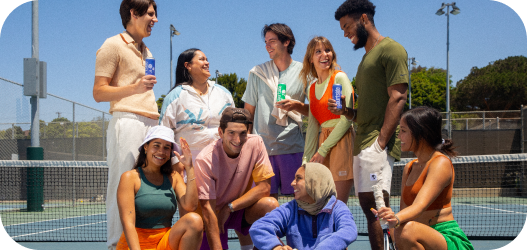 MOVEMENT
We source how we live–in the moment. Our fresh, whole ingredients are harvested seasonally and never altered.

No Added Sugar or Sweetener

No "Natural" Flavors

Preservative Free, Always.

Coconut water

is high in naturally occurring electrolytes like potassium, calcium and magnesium, which all aid in good, healthy hydration. We source coconuts from Southeast Asia, because they're naturally sweeter which means there's no need for added sugar and sweeteners.
What our cheerleaders are saying
"[it's] subtle, lightly sweet, balanced, and crisp at the finish."

"Approachable enough to drink anytime, anywhere. "

"The perfect example of an après sport drink"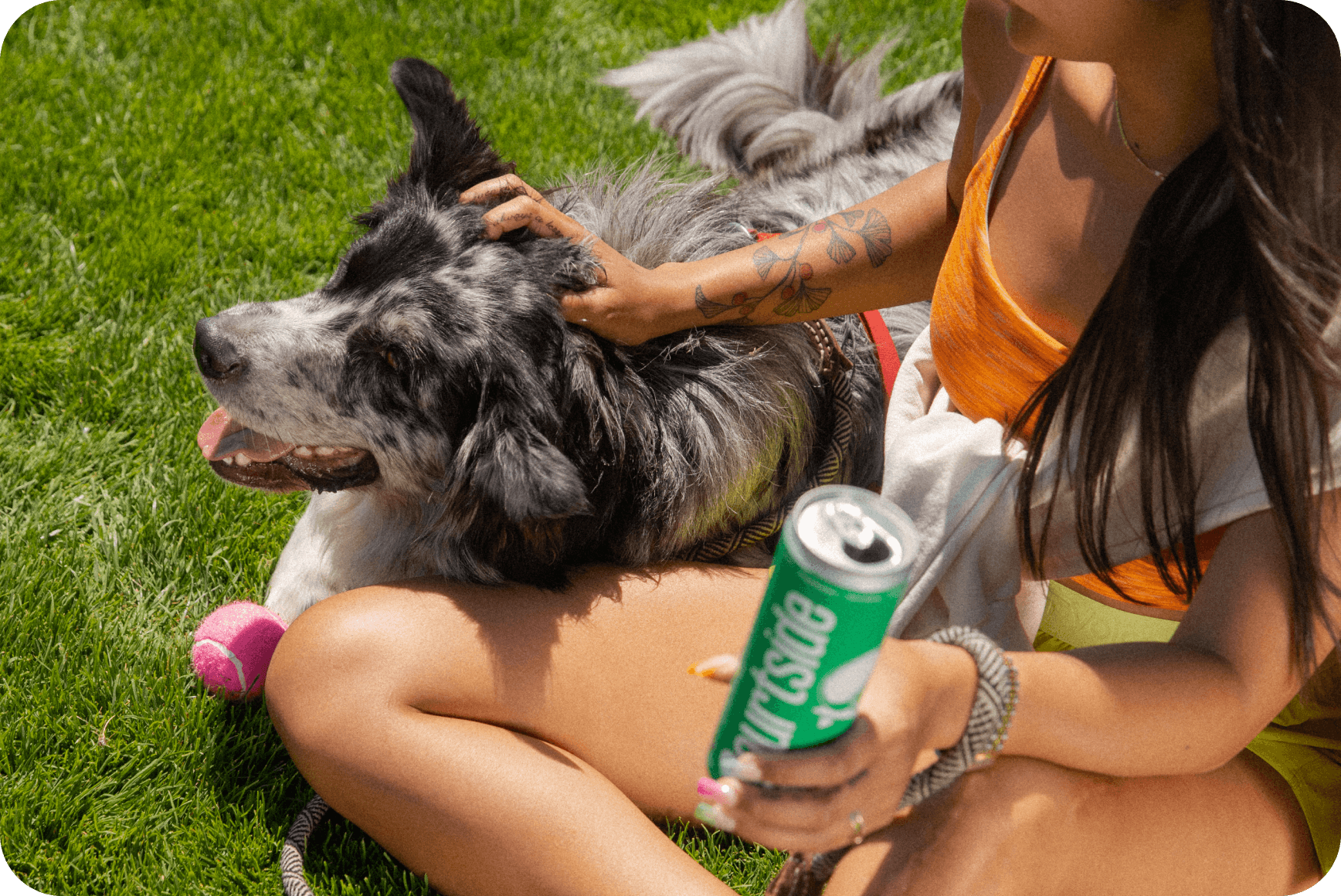 Ways to

play
Dog Walks
One hand on the leash, one hand on your Courtside.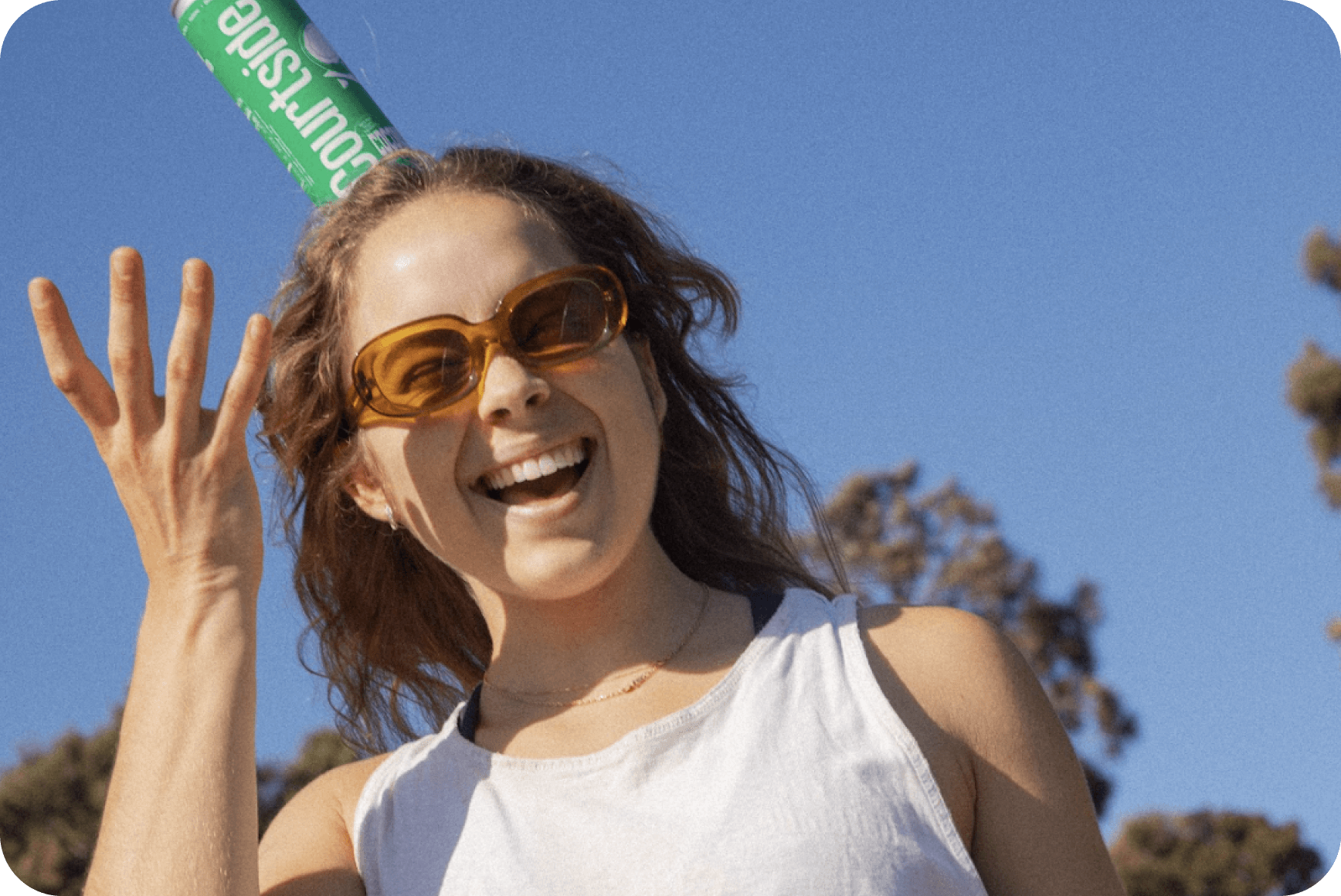 Ways to

play
Dance Parties
Shake your tush. A little bit, or a lot-a-bit. We're here for all of it.
Ways to

play
Pickleball Matches
What's better than paddling a ball across a court. We can't think of much.